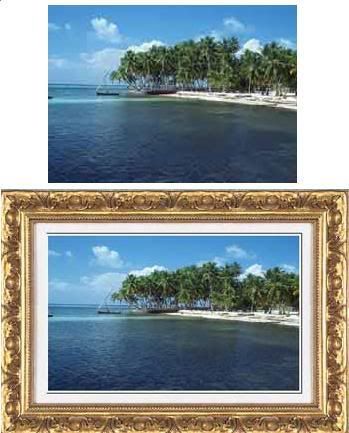 ClassicFrames 2 Features:
* The frames provided are exactly the one you would use to hang up expensive paintings or all kind of photos in a gallery or around your home.
* With ClassicFrames Photoshop filter plugin you frame around your photos up to70 beautiful traditional picture frames or more per volume, these frames can be combined across multiple layers, to create infinite variations. Native for Mac OS X or Windows (Adobe Photoshop/ Elements/Corel PhotoPaint/PaintShop...)
* Among ClassicFrames features you will find :
- 70 beautiful traditional picture frames per volume...
* Volume 5 or 6 for Exquisite Circular or Oval Frames
* Create or combine existing frames for infinite variations !
* No Step & Repeat Artefacts unlike other plug-ins
* Compare quickly side by side 4 Frames for easy and optimal choice
* Create Multiple Mats in a Snap
Download