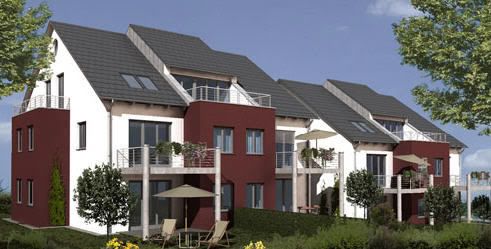 The Architecture Edition consists of the CINEMA 4D R10 application, the Advanced Render module, the Sketch and Toon module and the Architecture Extension Kit. The Extension Kit includes numerous important tools for the creation of architectural visualizations.
Now that you have completed the final design of your new building all that needs to be done is to create some great looking images for presentation. The CINEMA 4D R10 Architecture Edition gives you all the tools you need to create breathtaking images and animations of your architectural objects.
Files can be imported seamlessly from leading CAAD packages and the comprehensive toolset and libraries contain everything you need to add life to any object.
Numerous options are available for calculating spectacular images. For example, the Sketch and Toon module can be used to create an illustrated or sketched look (excellent for use with conceptual work or for presentations) and the Advanced Render module can be used for photorealistic renderings, thanks to its especially realistic light dispersion capabilities using Radiosity (Global Illumination).
The Architecture Extension Kit turns a normal CINEMA 4D into a powerhouse for architectural visualizations.
* Exchange plugins for CAAD
* Virtual Walkthrough tool
* Material eXchange plugin
* Over 300 furniture items
* Over 400 materials
* Shift Camera Object to maintain parallel vertical lines
* Quickstart manual for architectural visualization
* Special program layout
Download