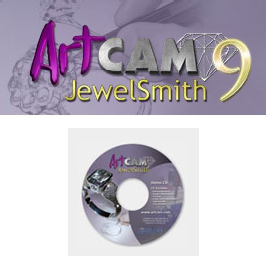 What is the ArtCAM JewelSmith Solution?
The ArtCAM JewelSmith Solution is a unique software suite which allows you to design and produce beautiful jewelry pieces quickly and easily. Create the jewelry you previously didn't think possible.
The ArtCAM Jewelry Design & Manufacture Solution
The need for design and manufacturing methods that reduce costs and improve quality and productivity is key to a successful jewelry business. Meeting the ever growing expectations of your customers in terms of high quality, detailed and highly intricate pieces of jewelry puts a big pressure on Jewellers and businesses.
With the ArtCAM JewelSmith Solution you can design and manufacture pieces quickly and easily. You can create highly intricate personalized or custom jewelry, or new complete lines. Unique software tools guide you through the entire process, from conceptual sketch to the finished piece or mold. The ArtCAM JewelSmith Solution will give your business the competitive edge.
Download