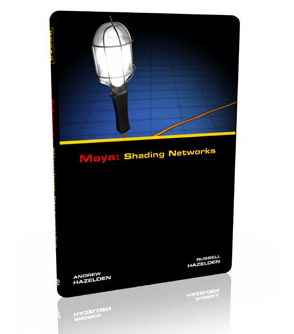 Maya: Shading Networks is a practical guide to creating shading networks in Maya for animation, visual effects, and games.
Through a series of in-depth lessons, visual effects artists, Andrew Hazelden & Russell Hazelden, share countless tips and techniques that will help you create more realistic shading networks.
Learn how to use incandescence and glow to simulate materials that emit light. This effect is often used when creating materials for light fixtures, television sets, and glowing hot lava.
Discover how to use movie clips and image sequences as animated textures in shading networks. Explore ways to improve the playback performance of animated textures by using interactive sequence caching.
Advanced topics include: using light linking to control scene illumination, adjusting shader glow normalization factors, and utilizing shared nodes to make shading networks simpler to maintain.
Download